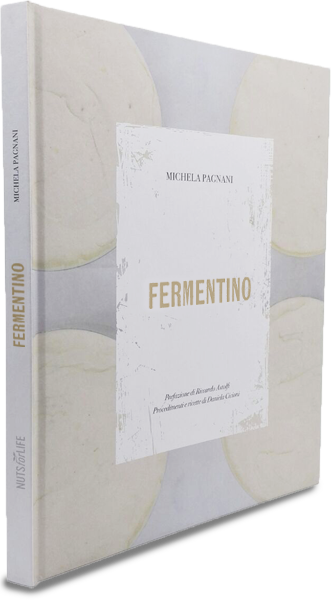 The book "Fermentino" came into being with the aim of bringing order and scientific validation to a new product called fermentino, made of a few simple ingredients, which is the answer of Italian gastronomic tradition to the growing demand for natural foods of vegetable origin.
After an introductory section on chemistry and the history of fermentation, the book focuses on the scientific and technical bases of these preparations, highlighting their potential and widespread uses. The work consists of 27 recipes for fermentino, curated by chef Daniela Cicioni.
Pages: 128
Cost: €25
Isbn: 978-88-943239-1-7
Dimensions: height 30.1 cm, width 24 cm
Publishing house: NutsforLife
Cover features: cardboard, headband reinforced spine, covered with handmade paper printed in four-colour process, and super thick UV paint on the cover and on the spine.
Translated into: English, French, Spanish, German and Hebrew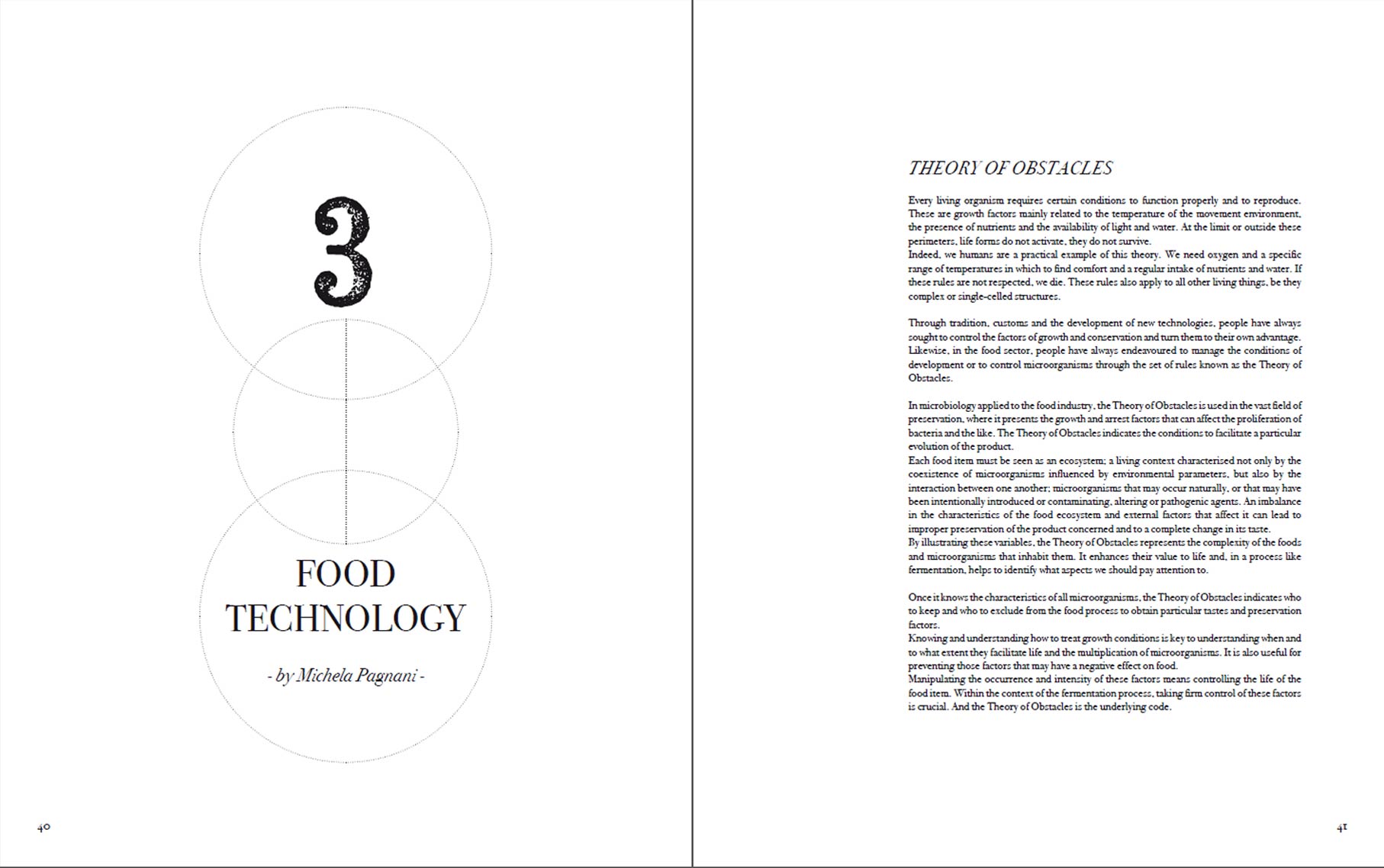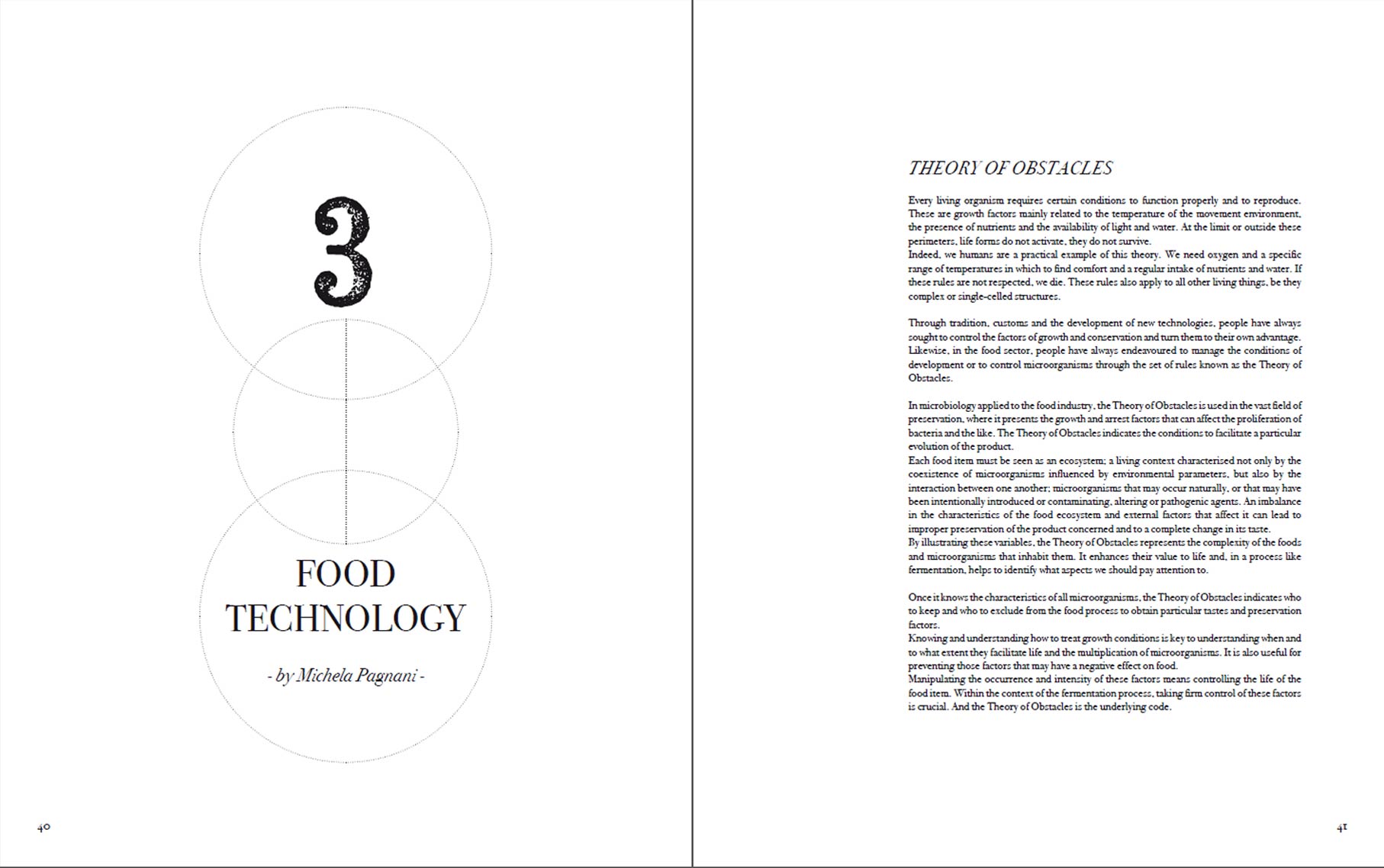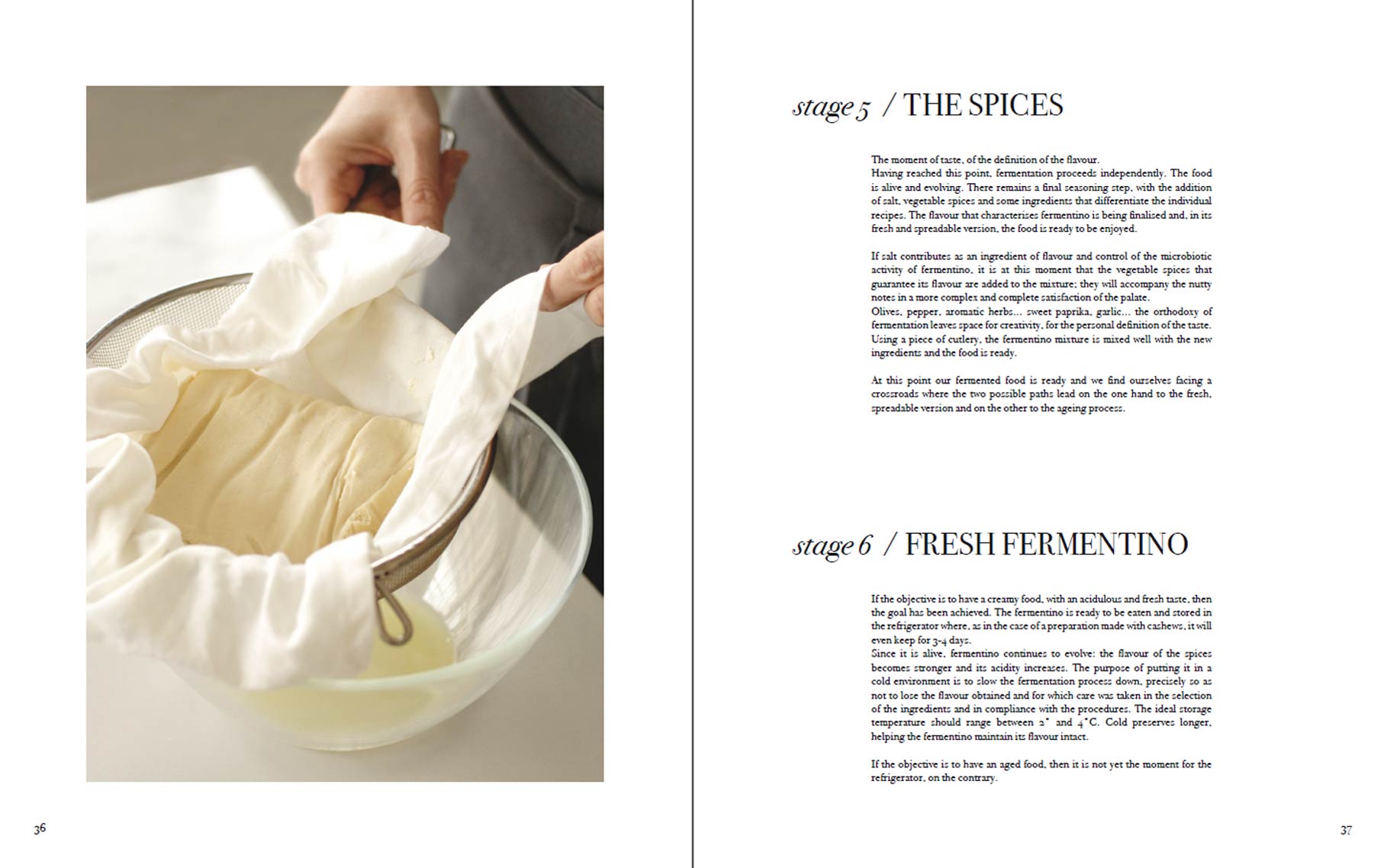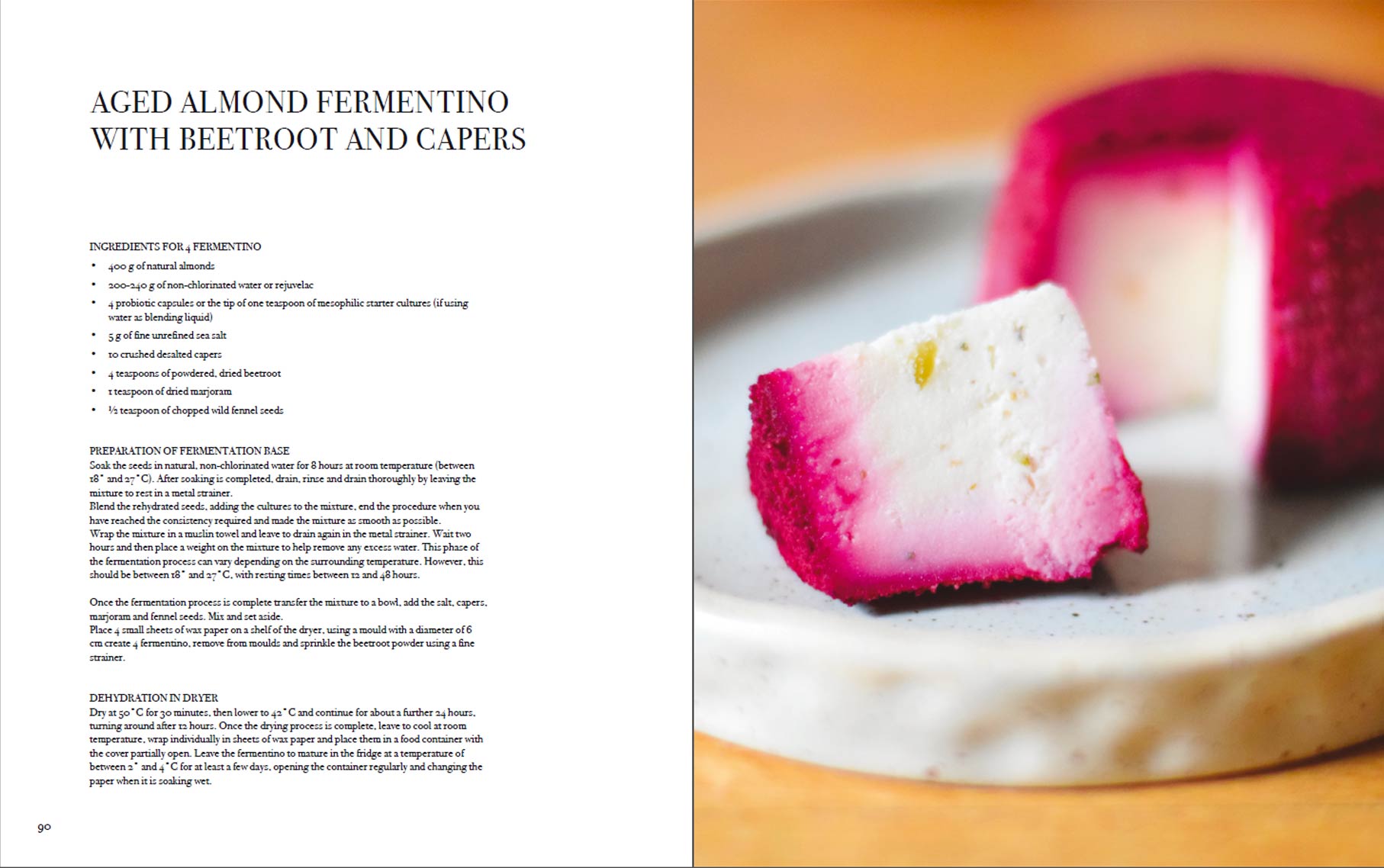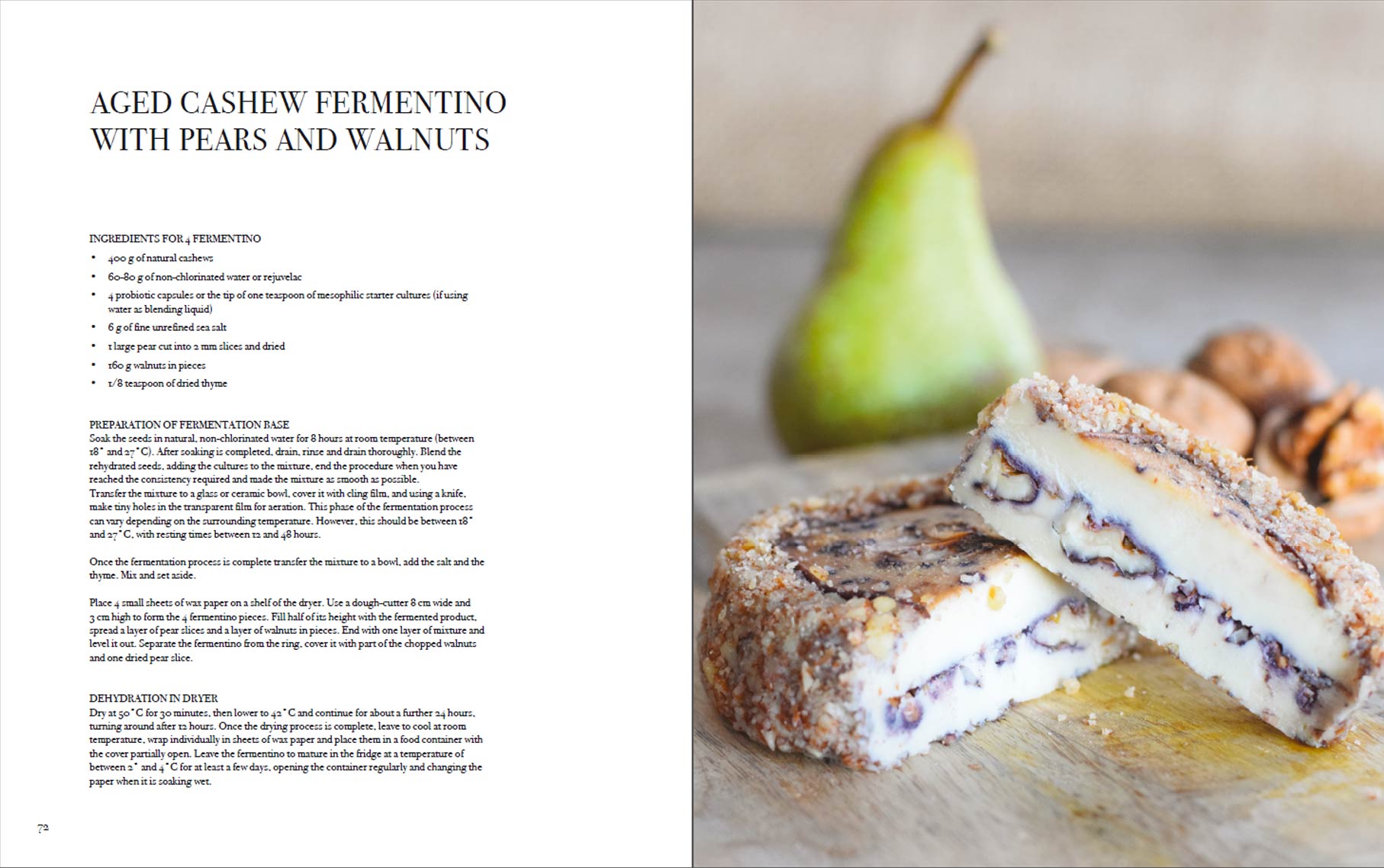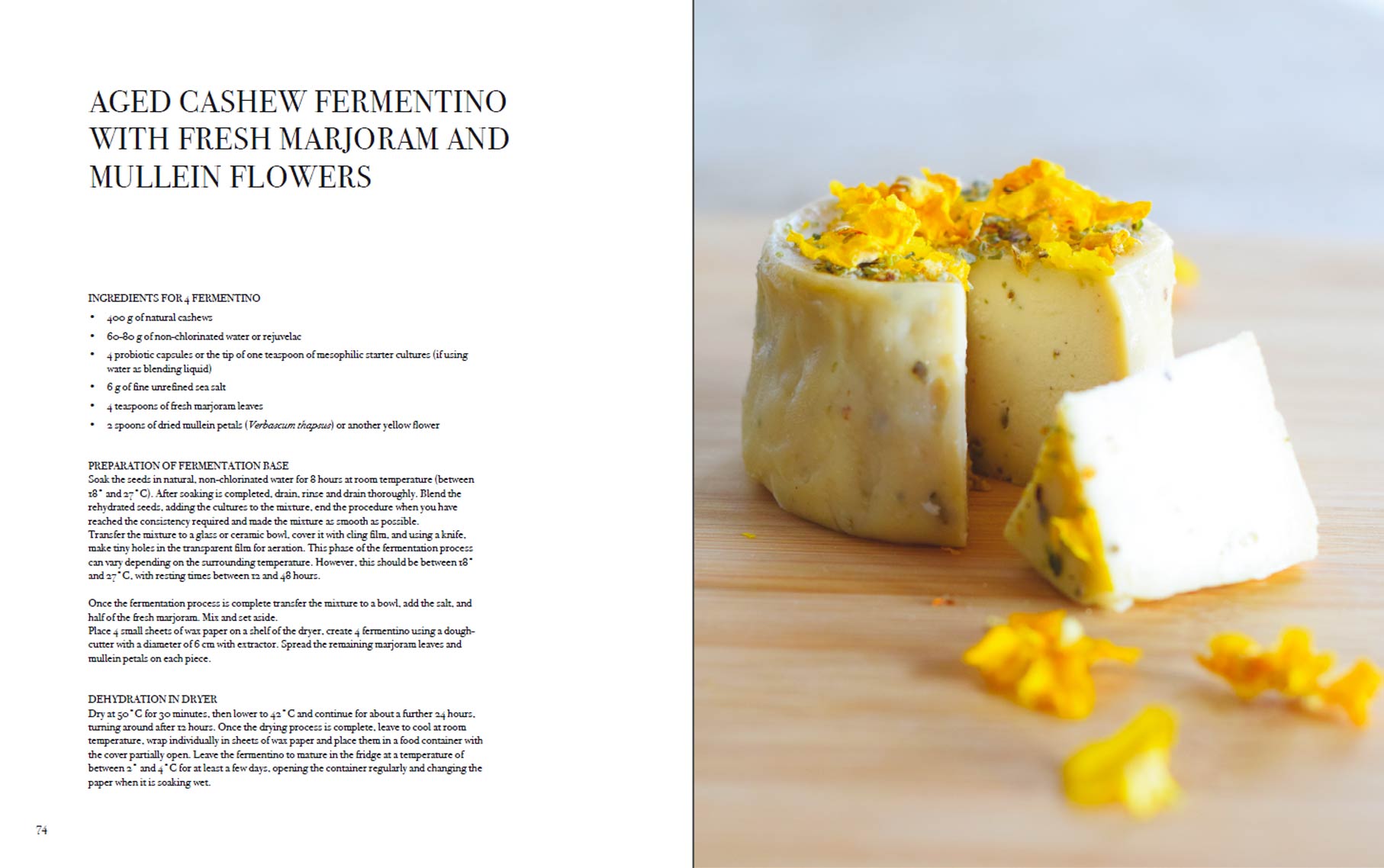 MICHELA PAGNANI
Holding a degree in Food Science from the Marche Polytechnic University and having done graduate work in Food Science at the University of Bologna, she has conducted research in the academic field on the nutritional content of fresh and freeze-dried strawberries, and on the nutritional value of fish species at different levels of freezing. She has been also working – and continues to work – in the area of industrial application of food technologies with research into the differences in digestibility of food after processing, the antinutritional components of food and the influence of light and oxygen on the preservation of dehydrated fruit.
DANIELA CICIONI
For Daniela Cicioni, being a chef is a path of inspiration and a mission, that of guaranteeing quality and a completely natural message, aimed at respect for the environment and its characteristics. Her official entry into haute cuisine occurred in 2008, with a diploma as Natural Cook at the La Sana Gola school in Milan. Today Daniela Cicioni is one of the top experts in Italy on raw and vegan cuisine, on which she had the opportunity to work alongside Chef Pietro Leemann. After her experience as chef at Centro Botanico in Milan, she has been a freelance chef, or "cook without a restaurant" as she describes herself, since 2012. Since 2013 she has been a speaker at Identità Naturali, as part of the Identità Golose congress.
RICCARDO ASTOLFI
After training in engineering management, he decided to turn his attention to good, clean and fair food, working with the goal of improving the everyday foods that each of us serves more and more. Today he carries out research and development for an important organic company, working on recipe improvement and quality production chains. In 2014 he wrote and published a manual on homemade bread titled "Pasta Madre", published by Guido Tommasi.