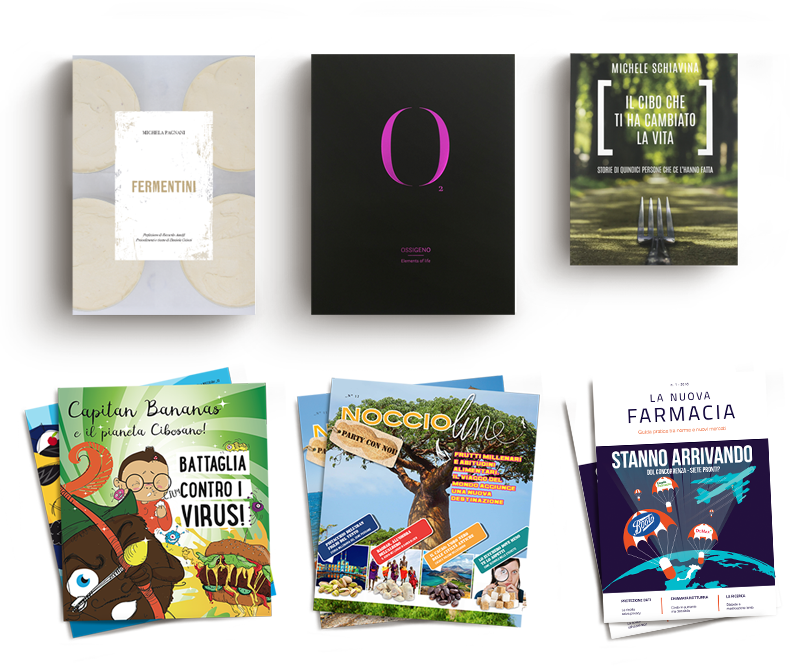 The NutsforLife publishing house has been in business since 2017 as an editorial arm of the Cambiamenti agency, which specialises in communications in the health and wellness sector.
NutsforLife works to create books and magazines – paper and digital – by handling the entire publishing process from content creation to graphics, including book design and production.
Endorsed by its professional authors and editorial teams, the publications have two points in common:
Basic themes: humankind, nutrition and respect for environment and lifestyle
Character: complex information told in a simple way, translated faithfully into the language of its readers
Based on these ground rules, our publications have a multiplicity of styles, content, and national markets.
NutsforLife publications are translated into English, French, German, Spanish and Hebrew, and the publishing house itself manages their distribution.